Our vision is to build an ecosystem that will enable under privileged girls to get equal opportunity to pursue their dreams. We are committed to supporting the girls through academic education, skills training and professional development until they become independent and self-empowered. 
Even as a Non-Profit our vision is to become self-sustaining and self-reliant. We believe that once our programs are initially funded with help by Patrons like you, Our programs should become self-reliant and be able to fund its own needs. Our Social Enterprise Programs are setup such that they enable us to do just that.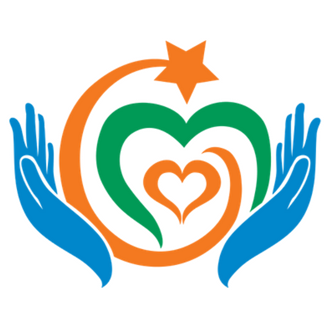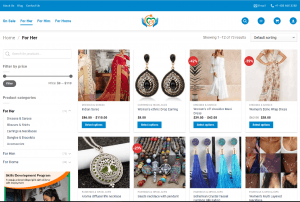 Our Strategy
One of our three key program is 'Social Enterprise'. One of the success metrics of our Social Enterprise program is to enable under-privileged artisans to earn their livelihood. Artisans today are struggling to find a marketplace where they can sell their products. We believe an online platform will be the ideal place for them to showcase their talent and help them earn their livelihood.
Sneha Karma Collections will eventually become that platform. We expect that by the end of 2022 (delayed by a year due to covid-19 pandemic), All Products sold on this platform will be produced by under-privileged artisans. We build the platform first since it will serve other purposes while we work on helping the under-privileged artisans on the ground design and build their products.
Our Plan
Our Plan for 2021 is to launch the 'Sneha Karma Collections' E-Commerce Platform and learn from the experience of selling products online. The Store has been designed, built and managed by unpaid volunteers. The store will help us raise funds which will be used for the operations of the Sneha Karma Foundation. This will ensure that 100% of our patrons donations go towards helping the under-privileged. The experience gained by managing the store will help us sell the under-privileged artisans products online.
Our Plan is to start selling underprivileged artisans products as soon as possible (latest by the beginning of 2022). By the end of 2022, we would like to sell only products produced by under-privileged artisans on this e-commerce platform.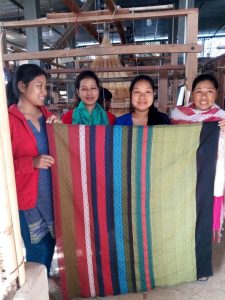 Program Update
Thanks to some amazing efforts of our team of volunteers between October 2018 and March 2019,  We were able to launch 'Sneha Karma Collections' on March 24th, 2019. The online was store launched with 250 products in 'For Her', 'For Him' and 'For Home' category. For more about the whole details about our journey from 'Idea to 'Implementation', Please read the 'Sneha Karma Collections Blogs'.
The Online store was designed, build and will be maintained by a team of unpaid volunteers (virtually) from all around the world. Interested in helping out, Please consider volunteering with us. We expect to continue to optimize the store and learn on the what it takes to own an online through through the end of 2021.
We in Parallel, have started partnering with other Non-Profit organizations who are helping under-privileged artisan. We will start adding their products to our online store in the times ahead.
Partner with Us
If you a Non-Profit organization located anywhere in the world, helping under-privileged artisans earn their livelihood and are looking for a e-commerce platform that can help you sell their products in the USA, please contact us . We will be offering free service to any non-profit organization, anywhere in the world for a small security deposit (fully refundable), so that we may protect the interest of our customers.