Supporting underprivileged girls is a victory by itself. It is too early for us to declare victory but we are very happy to say that our investments (of time and money) have had a major impact from day-1 itself. We do believe being able to provide an opportunity to an underprivileged girl, who would have not got a fair opportunity without our support is a success in its own way. Within a short period of time of our existence, we now already have 20 underprivileged girls in our Support-A-Girl program, rolled out 3 skills Development program and ahead of schedule on our plan to roll out the 'Social Enterprise' Program.
1. Education: An educated woman is an independent and empowered woman. Empowered women contribute to the development of the society, community and nation in numerous ways. There cannot be much social and economic changes unless girls and women are given their rights for education.
2. Economic development and prosperity: Education will empower women to come forward and contribute towards the development and prosperity of the country.
3. Economic empowerment: So long as women remain backward and economically dependent on men, the helpless condition of them cannot be changed. Economic empowerment and independence will only come through proper education and employment of women.
4. Improved life: Education helps a woman to live a good life. Her identity as an individual would never get lost. She can read and learn about her rights. Her rights would not get trodden down. The life or condition of women would improve a lot, if we take a broad outlook in the field of female education.
 5. Dignity and honor: Educated women are now looked upon with dignity and honor. They become a source of inspiration for millions of young girls who make them their role-models.
6. Improved health: Educated girls and women are aware of the importance of health and hygiene. Through health education, they are empowered to lead a healthy life-style. Educated mothers can take better care of both herself and her baby.
7. Justice: Educated women are more informed of their rights for justice. It would eventually lead to decline in instances of violence and injustice against women such as dowry, forced-prostitution, child-marriage, female foeticide, etc.
8. Choice to choose a profession of her choice: Educated women can prove be highly successful in the fields of life. A girl-child should get equal opportunity for education, so that, she can plan to become a successful doctors, engineers, nurses, air-hostesses, cook, or choose a profession of her choice.
9. Alleviate poverty: Women education is a pre-requisite to alleviate poverty. Women need to take equal burden of the massive task of eliminating poverty. This would demand massive contribution from educated women.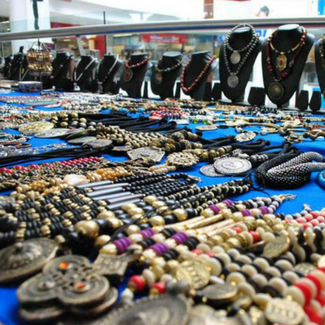 Frequently Asked Questions