Managing a Non-Profit is no different from Managing a Business for Profit. We all need revenue and we all have expenses. The key difference in a business for profit vs a non-profit is how do we keep our 'Business and Operations' cost to the minimum, so that we can deliver maximum benefit to the under-privileged girls we are trying to help. We are able to achieve this because companies such as below have 'affiliates and partner' programs that support non-profits such as our. These companies offer us with their products / services / technology for free or minimal cost to us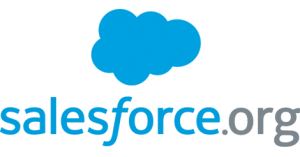 Salesforce has been a supporter of nonprofits from day-one. Salesforce.org was setup at the same time Salesforce Incorporate was setup. Today, Salesforce Foundation offers free Enterprise edition of their most powerful CRM application with NonProfit Starter Pack (NPSP) to Non-Profits for free. Thank You, Salesforce for including us in your Non-Profit Program.
SalesForce
Thanks to Sneha Karma Foundation's inclusion in the Salesforce Non-Profit Program, we now have a unified view of every interaction with our donors, volunteers, affiliates, grantors and other patrons. SalesForce Non-Profit Starter Pack (NPSP) helps us raise more resources, communicate more effectively, engage and strengthen our community, deliver better programs and service and instant insight across our organization.
It has also helped us to add new capabilities by installing other third-party apps such as mailchimp for newsletter, donation form from blackthorn integrated with stripe for credit card processing of donations made directly on our website.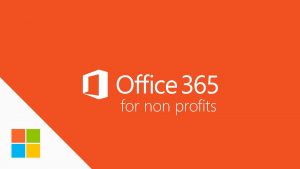 Sneha Karma Foundation continues to benefit fo productivity thanks to like to thank Microsoft Philanthropies for accepting us in their 'Technology Donation Program'. For more information on Microsoft's Technology Donation programs – please visit them at http://microsoft.affiliates.snehakarma.org
Microsoft
Thank you Microsoft for letting us use your Office365 service for free. We use this for our emailing, storage and collaborating with all our volunteers through the SharePoint solution.
Sneha Karma Foundation would like to thank Microsoft Philanthropies for accepting us in their 'Technology Donation Program'. For more information on Microsoft's Technology Donation programs – please visit them at http://microsoft.affiliates.snehakarma.org
As evident from the above, Our 'Operations' cost is greatly reduced thanks to the generous technology donation by the above companies. Having said that we are always in need of volunteers to help us with our various activities. Please consider supporting us by donating your time (volunteering) or money
Frequently Asked Questions