"Praise and Recognition based on Performance are the oxygen of human spirit" ~ John Adair
GuideStar USA, Inc. is an information service specializing in reporting on U.S.A. nonprofit companies. In 2016, its database provided information on 2.5 million organizations. It was one of the first central sources of information on U.S.A. nonprofits and is the world's largest source of information about nonprofit organizations. GuideStar also serves to verify that a recipient organization is established and that donated funds go where the donor intended for individuals looking to give in the wake of disasters.
In 2013, GuideStar announced major changes to its GuideStar Exchange program, which allows nonprofits to supplement the public information that is available from the IRS. GuideStar Nonprofit Profiles implemented three seals based on the information a nonprofit provides in its profile: Bronze, Silver, and Gold. In 2016, a new seal that allowed nonprofits to share progress and results for their mission, GuideStar Platinum, was introduced.
To read more about Guidestar, please visit their page on Wikipedia
Sneha Karma Foundation has been a proud member of the Guidestar.org Database since 2015. In Jan 2017, we were recognized by Guidestar.org as a Platinium Select Non-Profit Organization. We Thank Guidestar for this honor. Please visit our profile page on Guidestar.org by clicking here. If you prefer to make a donation to us through Guidestar.org, you can do that from our profile page on Guidestar.org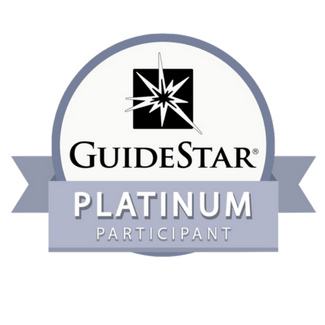 Frequently Asked Questions
Did Sneha Karma Foundation pay to receive this award / recognition ?
Sneha Karma Foundation
2018-01-06T02:08:54+00:00
The short answer is 'No'
Every organization has is own criteria for providing 'Awards' and/or 'Recognition'. Our Team of volunteers work with these organizations to provide them with the information they require, either on their website or make the information public on our website. We are proud of the word these organizations do (most of them are non-profits) and we are honored to receive the award / recognition from them.