Nothing can replace a face-to-face interaction. Yes, one can reach a wide set of audience through social media but it all becomes real when you can have a direct interaction with a group of people and talk to them directly. Objective of such social interaction can be many fold – raise awareness, recruit volunteers or raise funds.
If you are hosting a group meeting to discuss some topics and if you have an opportunity to add a 'Giving Back to the Community' topic to that meeting agenda. We highly recommend you do that. We can provide you the content you need. Infact, we might even be able to join the meeting in-person or be-on-the-phone to provide the support you might need. If you need us to present to your audience, we can even do that.
Group Meeting such as social gatherings to celebrate festivals, birthday's, anniversaries and other life-events are a great opportunity to discuss 'Sneha Karma Foundation'. it does not have to be formal. Just a 5 minute conversation might be a great way to start the engagement.
Group Meetings at work such as Quarterly Reviews, Picnics or Town Halls are a great platform for encouraging people at work to participate in 'Giving Back to community' programs and organizations such as ours. You might want to even check with your employers 'Corporate Social Responsibility' Program coordinator on other ways in which you can help us spread the word and raise funds. Again, we can provide you the content for and /or join you in presenting at such events.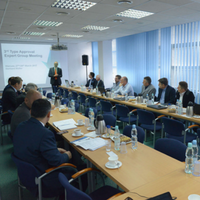 Frequently Asked Questions