It is not every Quarter that we can boast about a 'Vision coming to Life' but Thanks to the above-and-beyond efforts of our team of volunteers, we have had an awesome 3 months
Launch of our first Social Enterprise Project on the Ground
Launch of our E-commerce Website
Launch of our Ambassador Program
Sneha Karma Foundation Handloom and Handicraft Center is now open for Business!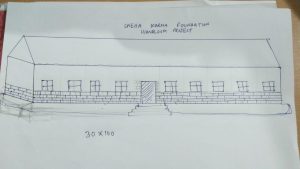 Our First Social Enterprise Project came to Life in March 2019. The 'Garbhanga Handloom and Handicraft Centre' will provide direct employment to approx 25 under-privileged un-educated woman and provide a platform to undergo skill training for another 25 teenage girls each year. These are girls who missed out on an the opportunity to get academic education due to poverty. Read all about this project on our 'Garbhanga Handloom Centre' web page.
It is not just another E-Commerce Website…
…No, It is not just another E-Commerce Website.  It is our vision that 'Sneha Karma Collections' will eventually grow to not only enable the under-privileged artisans to earn their livelihood but also to enable 'Sneha Karma Foundation' to some of our programs through the profits made by selling products on 'Sneha Karma Collections'. Read all about 'Sneha Karma Collections'  by visiting our webpage.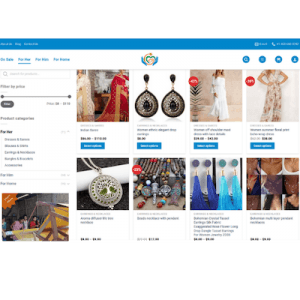 Are you a SKF Ambassador ?…
…Not all our volunteers can commit to 4-5 hours of their valuable time each week on a ongoing basis but their heart desires to give back and be part of the good work that Sneha Karma Foundation is doing. We heard you!
We launched the 'SKF Ambassador' program where-in a volunteer can contribute 8-10 hours per year and continue to be involved with Sneha Karma Foundation by spreading the word and helping us recruit volunteers and raise funds to roll-out our programs at new program locations. Click here to read all about our Ambassador program and how to become one today!